Willie Gomez's playlist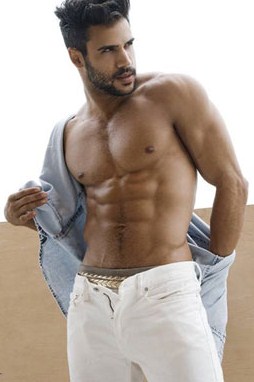 He is Mr. Britney Spears.
Dominican-born dancer Willie Gomez has been the superstar's trusty sidekick for nearly a decade now.
Willie was initially hired to dance in the music video for Britney's 2008 no.1 Grammy-nominated song "Womanizer," but after blowing Brit and her crew away, he was called back to star in the videos for the hit singles "If U Seek Amy" and "3."
After nailing those stints, Willie was called back again for Britney's 2009 The Circus starring Britney Spears world tour and offered a spot in the center of the ring.
Today, their professional relationship is still going strong.
Willie is Britney's main dancer and has been by her side since the star's acclaimed Vegas residency concert series Piece of Me kicked off in December of 2013.

The Planet Hollywood Resort & Casino show has pulled in over $100 million since its start and stands to be one of the most successful residency shows in Vegas.
But all good things eventually come to an end. Piece of Me is in its final run with dates set through December 31. It certainly is bittersweet, with an emphasis on the sweet though. Willie says the four years made for one wild, spectacular ride.
"It's all been very exciting. Every night that I get to go on stage with Britney is surreal. Even though I've been working with her since 2008 and we're all like family now, it's still Britney Spears. I don't take this for granted. I always go on, give it my best and make the most of the moment."
Willie's ongoing gig with Britney is just one of many career highlights.
The dance-star has a few more sparkling points on his resume like having worked with other pop music icons including Christina Aguilera, Katy Perry and Mary J. Blige.
"I've toured with Kylie Minogue too." Willie throws in casually. "I've always liked Kylie. She is amazing, very sweet and very professional. I've also worked with Ke$ha who's a sweetheart and really fun to be around."
No big deal, right? These are just some of the biggest stars on the planet. But as dreamy as they are, Willie's sublime experiences with these icons don't quite measure up to his time with Britney. For legit reasons she remains his favorite.
"Working with Britney has been amazing. I've looked up to her and loved her music since I was a kid," he says.
Now that it's time to pull a playlist together for you fans, a set of Britney tunes is right on and appropriate.
"I love a lot of Britney's songs," he says. "I could just go on and on."
Willie broke down his long list to these current top picks.
Womanizer
"The video for 'Womanizer' was the first job that I booked after moving to LA from Miami about 7 years ago. Taking the risk of leaving everything behind like friends, family and work that I had was nerve-racking, but it paid off. Within three weeks I booked my first big audition and got the job. A job with Britney, an artist I dreamed of working with."
.
Break the Ice 
"This song is one of my favorite performances from the Piece of Me Vegas residency show. You can feel the audience go wild when they know this one is coming and that always gets you going even harder. I love that."
.
Gimme More
"Another favorite from the Vegas show right now. Really strong choreography. I love the sound of Britney's Blackout album. It's that underground with a big bass type of sound which is one of my favorites as a performer. I feel the music even more when it's this type of sound. It's one of her best."
.
Circus
"I love 'Circus.' I was supposed to be in the video. I did the rehearsals and everything, but I had the choice between that or becoming American. It was all happening the same day. I think I made the right choice."
.
Overprotected
"This is one of my ultimate favorite Britney songs. It totally takes me back to when I went to my first concert ever which was Britney's Dream Within a Dream Tour in Miami. This one was the one for me. I love the production and the lyrics on this track. It's so real."
.
I'm a Slave 4 U
"When this came out everyone thought it was the hottest song. I love it and there's something big and passionate about the video. I remember standing in front of the TV learning the choreography. I'm a big music fan and I did that with a lot of videos, but this is the one that made me want to be a dancer. Now I think about how many times I've danced to 'Slave' with Britney and it's surreal."
Willie is currently at Britney's side for the final run of her Piece of Me residency at Planet Hollywood Resort and Casino in Vegas through December 31. Get details, dates and tickets here.
Follow Willie on twitter and facebook.